Map Salzburger Land
I created this map of Salzburg Land for SalzburgerLand Tourismus GmbH. The napkins are given to passengers on flight connections to Salzburg. It was fun to draw all the individual parts of the map.
The initial design of the napkins.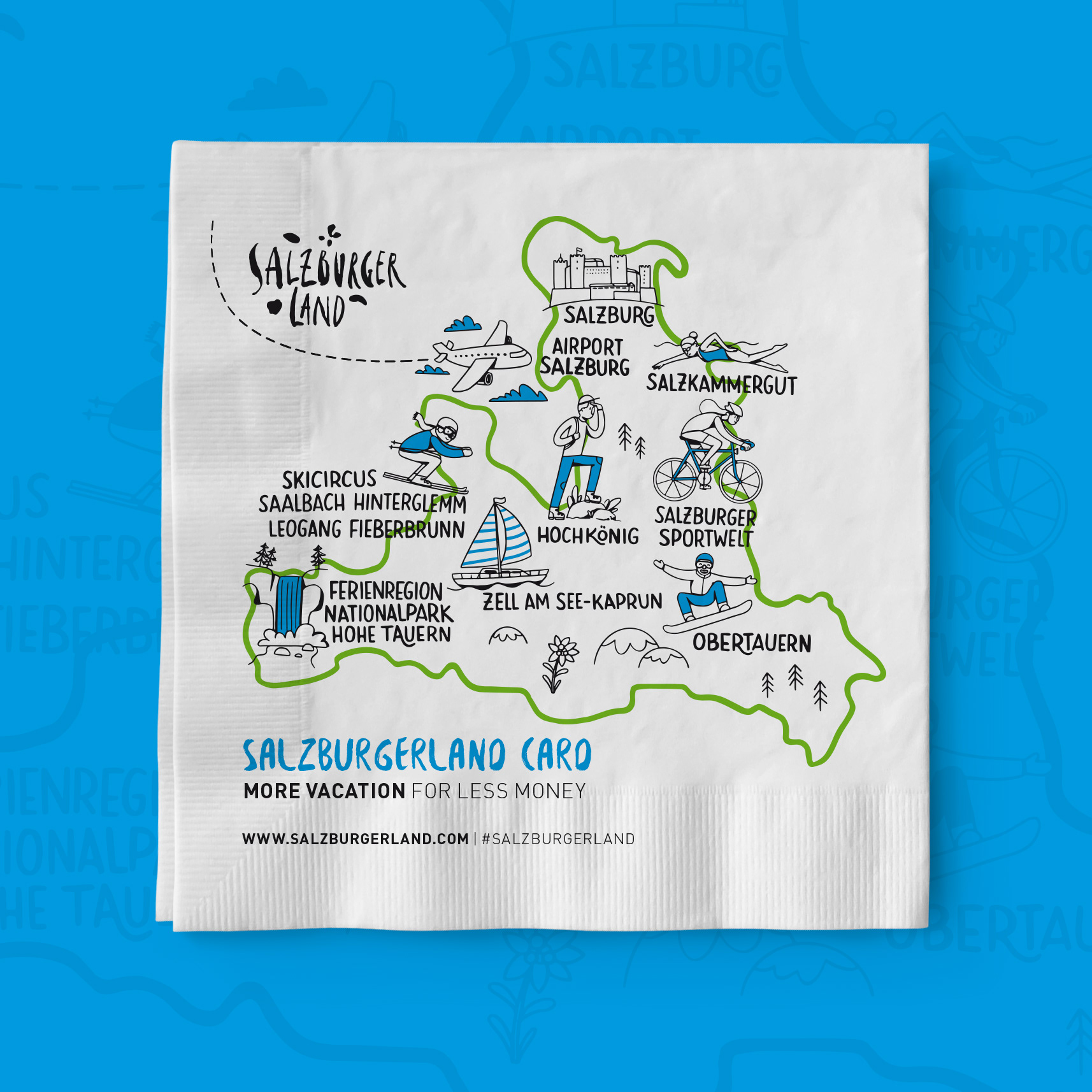 That's how the final printed version looked like.